In today's digital era, online communication plays a crucial role in the world of dating. To navigate the vast landscape of dating apps and social media platforms successfully, it is essential to master the art of online communication. This article explores key strategies and techniques to help you build meaningful connections in the digital dating scene. By honing your skills in mastering online communication, you can create genuine connections that have the potential to flourish into long-lasting relationships.
For more insight, we also have articles on How to Get Over a Bad Date and Summer Love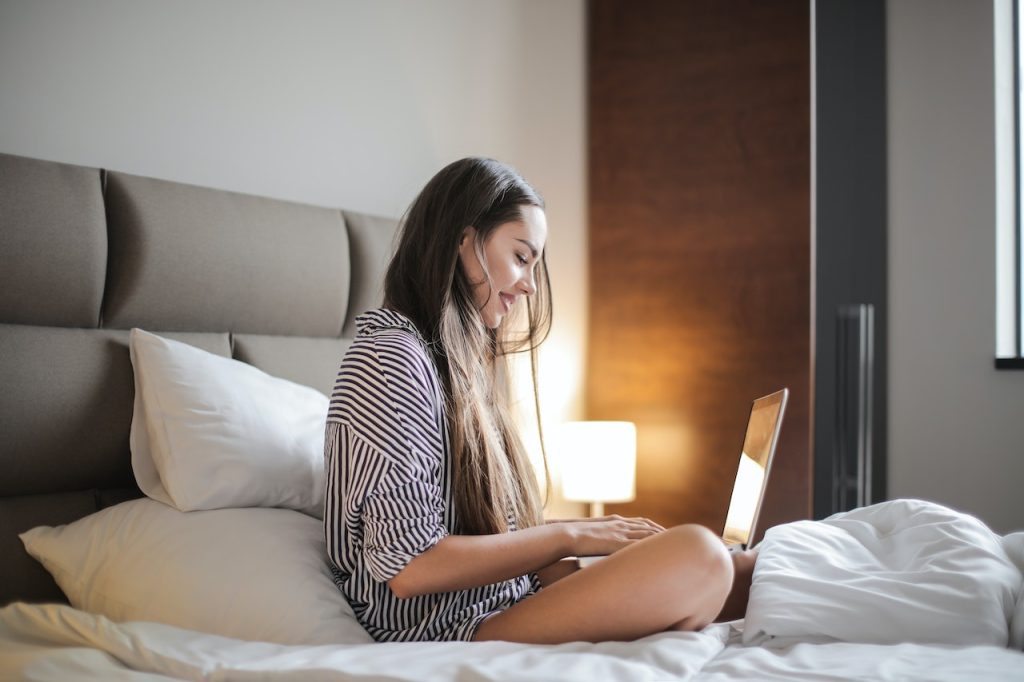 Crafting an Engaging and Authentic Profile
To master online communication, begin by creating an engaging and authentic dating profile. Your profile serves as the first impression potential matches have of you. Be sure to showcase your genuine interests, hobbies, and passions. Use high-quality photos that capture your personality and make you stand out. Remember, authenticity is key. Avoid embellishments or exaggerations as they can lead to disappointments and miscommunications later on.
Effective Ice Breakers: Initiating Conversations with Confidence
Starting a conversation online can be nerve-wracking, but with the right approach, you can make a memorable first impression. When reaching out to someone, take the time to personalize your message. Refer to something you found interesting in their profile or ask an open-ended question to encourage a response. Show genuine curiosity and avoid generic or overused pickup lines. By demonstrating sincerity and thoughtfulness, you increase the chances of sparking meaningful conversations.
Active Listening and Empathy: Building a Connection:
Mastering online communication isn't just about what you say; it's also about how well you listen. When engaging in conversations, make an effort to actively listen to your potential match. Pay attention to their interests, stories, and feelings. Show empathy and understanding by acknowledging their experiences and emotions. Remembering small details from previous conversations can help foster a deeper connection and show that you genuinely care about getting to know them.
Navigating Misunderstandings with Clear and Respectful Communication:
Despite our best efforts, misunderstandings can occur in online communication. It's crucial to handle these situations with clarity and respect. If you sense a miscommunication or if someone's intentions seem unclear, don't hesitate to seek clarification politely. Avoid making assumptions or jumping to conclusions. Instead, ask open-ended questions to gain a better understanding of the other person's perspective. By addressing misunderstandings promptly and with respect, you can prevent potential conflicts and maintain a healthy flow of communication.
Balancing Online and Offline Interactions: Taking the Relationship to the Next Level:
While online communication is the foundation of digital dating, it's important to transition to offline interactions to truly deepen the connection. Once you've established a rapport and feel comfortable, suggest meeting in person or transitioning to video calls. Face-to-face interactions allow for a more profound understanding of each other's personalities and build trust. Strive for a balance between online and offline interactions to foster a well-rounded connection that extends beyond the digital realm.

Mastering online communication is a vital skill when it comes to building meaningful connections in the digital dating scene. By creating an authentic profile, initiating conversations with confidence, actively listening, navigating misunderstandings respectfully, and balancing online and offline interactions, you can increase your chances of forming genuine and lasting relationships. Remember, online communication is a two-way street, so be patient, open-minded, and willing to invest time and effort into getting to know someone. With practice and these strategies, you'll be well on your way to forging meaningful connections in the digital dating world. Happy dating!