Happy Pride, singles! In honor of Pride Month this year we are doing a rerun of one of our most popular articles. Enjoy~
Dating someone who isn't out yet is challenging and for some people can be a dealbreaker when it comes to starting a relationship. If you do decide that you care enough about your partner to stick through them despite remaining in the closet, here is some advice for having a successful relationship. These are just a few basic tips we found important and helpful. Remember that your relationship is unique and adjust as needed!
If you are interested in some more advice, we also have articles on Modern Dating and Dating Body Language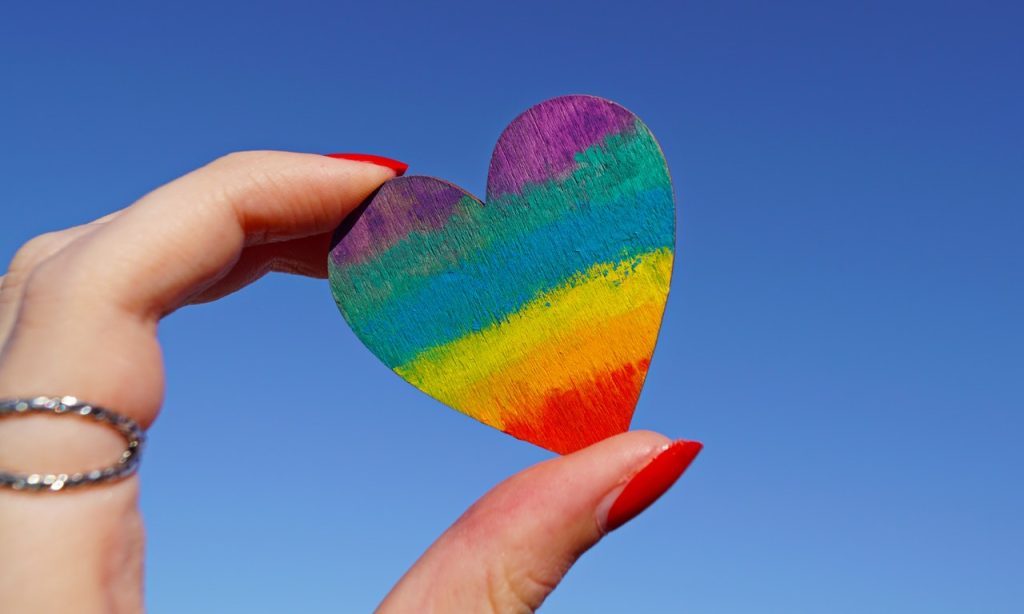 Boundaries
Who knows about your relationship? Just you two? Close friends? Everyone but family? This is an important distinction because it can be a lot easier to be out to everyone except crazy aunt Sally than to be introduced to everyone as 'the roommate'. Define these boundaries early, so you don't feel as if your expectations aren't being met.
Dating
Make sure that you make time to go out with each other. Just because you can't go to your local Pride Parade doesn't mean you can't have a romantic dinner for two in an area deemed 'safe'. It is important that your relationship moves forward, despite any restrictions you both impose on it.
Validity
Always remember that your relationship IS valid even if no one knows about it. Seeing all the cute couple pics on Instagram can make you feel like you aren't a 'real' couple. Fight that feeling. Your relationship is not validated by others.
Internalizing
Remember that them coming out is NOT about you. They are not ashamed of you, it's not because you 'aren't worth it'. For some people, coming out just isn't the answer right now. It is a very personal decision that impacts their life and family greatly.